SSD VPS Servers (IN)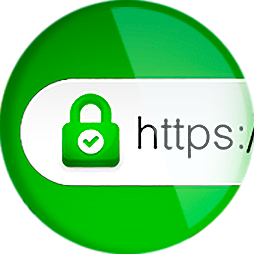 Secure your site with Free SSL Certificate with all hosting plans
Enterprise SSD VPS - Best of Performance Instances

Enterpise SSD VPS(Virtual Private Server) Exntended & Optimized CPU from Intel XEON E5-26wv3 Series Processors, ECC RAM SSD Harddisk to provide ultimate processing power to your web applications for faster compilation of codes, Database queries, etc. You can Deploy the Server with Linux or Windows OS

SSD Harddisk - Faster Storage processing

All Instances comes High Performance Optimized SSD Storage Blocks with Raid 10 to prevent from data loss. Your website gets 60 times faster storage performance (upto 75,000 IOPS) than normal VPS instances usings SATA. So the server avails 60X faster access to storage/Harddisk which benefits your database, website and dynamic content execution faster than SATA Storage.

Network & Anti-Ddos

All our Host Nodes having premium bandwidth with Pro Anti-Ddos Protection with Cisco A5 Series Processor. 99.999% Host Node Availabilty to keep your vps online al the time.

Backups & Full Root Access

Concern about data loss and additional backups cost ? No Worry… All our Instances Comes with Dedicated FTP Backup Storage to Keep your data safe all the time
Enjoy the full root access to manage your server without any restrictions.
Pump up your DNS gear with AnyCast DNS for faster DNS response/lookup.
All these Goodies, just for you!
Awstats

Have your websites user stats in one click

Expert Assistance

Expert teams for 24*7 support

Backup Space

Manage backups for data loss hosting
All enterprise VPS Host Node is of Supermicro/Dell Customized with Xeon E Series OctaCore High Performance pocessors, 64GB DDR3 ECC Ram, Full SSD Storage upto 1,00,000 IOPS with Raid 10 Configuration,
All our host Nodes network is protected by Pro Anti-Ddos & Cisco Firewall and avails the premium bandwidth to all instances proportionally. Servers are managed under Tier 4 Datacenter.